WISCONSIN (NBC 26) — Small Business Saturday brings hope and optimism to Northeast Wisconsin business owners.
For many families, the days following Thanksgiving are dedicated to shopping. It all starts with Black Friday as many big box stores slash their prices and offer significant deals. Then, the Saturday after Thanksgiving is devoted to shopping local. It is known as Small Business Saturday.
Small Business Saturday was created to encourage consumers to support the businesses and people in their local communities.
Across Northeast Wisconsin, businesses and several Main Streets are offering deals for Small Business Saturday as well.
It's a great way to attract customers especially after the Coronavirus pandemic has directly impacted small businesses nationwide.
In Downtown De Pere, it's not only a big day for shopping but also for dining.
Shoppers and diners can grab a "Shop Small Dine Small Passport" from any participating location.
Each time customers make a purchase at a participating business, they will receive a secret passcode from that specific business for their passport and will be entered to win prizes valued over $500.
The amount of passcodes they receive will determine the number of times they are entered into the drawing.
Passports can be picked up and turned in at any Shop Small Dine Small location.
"We've been getting all kind of new customers in that have heard about the event through Definitely De Pere so it's great that they always run these events to get people inside our store," said Christine Williquette, ReDesign & Consign Store Manager.
For ReDesign & Consign in Downtown De Pere this is actually the first time their doors have been open for Small Business Saturday.
"We opened in April so this is all new for us. We hear from other vendors and this is a big shopping day, so we just got all of our wrapping paper ready, bags ready, all of our staff ready to wait on the customers who will come in," Williquette said.
Throughout the day customers were shopping for Christmas gifts seeing what they could snag.
"It has been amazing. I know there's some pretty good deals going around," said Sidney, a local shopper.
She says the best part of this Saturday is exploring all the area shops.
"I've been to rock and body shop across the street, paint and pottery my sister and I were going to go after. Everything is really nice. Everybody is putting out the best work that they have," Sidney said.
Events like this one are also a good opportunity to get the work of area artists into the public eye.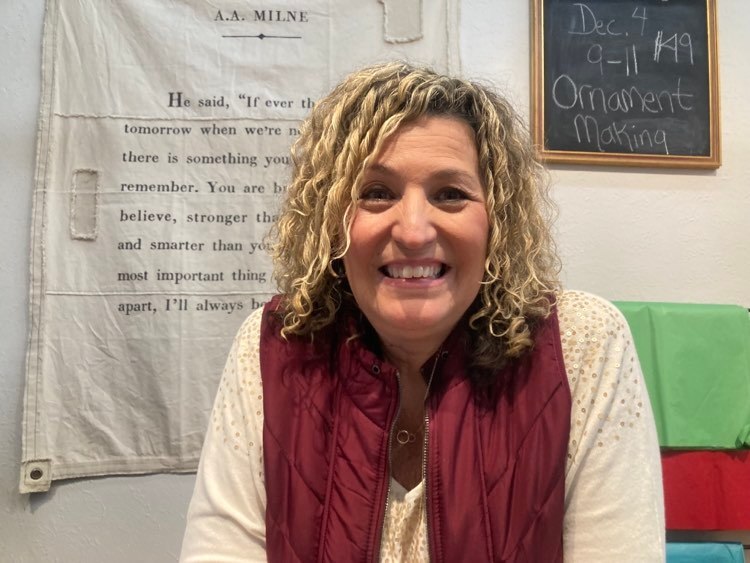 "We do have a handful of local artists that they make their own soaps, their own candles, jewelry, art work as well. We like to be that hub that people can get a little bit of everything in our store," Williquette said.
Stacey Burkhart a textile artist and the founder of Sage, a non-profit focused on outreach through the arts says Small Business Saturday is a day when artists can really showcase who they are.
"The fact that we are able to get out there, have additional opportunities, have that moment where our product is seen as an excellent choice as a holiday gift you name it. It's really a good opportunity and something that over the years it has picked up in momentum," Burkhart said.
Small Business Saturday was started by American Express in 2010.
They say for every dollar spent an average of 67 cents will stay in that business's local community.
Now in Green Bay, you could also spend the day strolling between stores and enjoy the unique shopping experiences downtown has to offer.
Grab your Shop Small passport from any of the participating businesses or online at downtowngreenbay.com for a chance to win big while you shop small.
All deals are valid on Small Business Saturday and some extend into the holiday season.
Downtown Green Bay encourages our community to "Shop Green Bay First" all year long, but especially this time of year.
And while Small Business Saturday is only one day, Governor Tony Evers proclaimed Nov. 27, 2021, through Dec. 31, 2021, "Shop Small Wisconsin" across the state.
It's an initiative to encourage Wisconsinites to shop local and support Wisconsin's Main Streets and small businesses during the holiday season.
Governor Evers, together with cabinet members, shared the following video message celebrating "Shop Small Wisconsin".
Below is more information from other area Small Business Saturday events: