BURLINGTON, Wis. — A hot air balloon crashed and hit a train in the City of Burlington on Wednesday, the Burlington Police Department said.
WATCH: Witness Alia Underwood describes the falling balloon
Alia Underwood
It happened after around 8 p.m. near Calumet and Jefferson.
Officials with the Burlington Police Department said three people have life-threatening injuries following the incident.
Two of the victims were flown via Flight for Life to Froedtert Hospital and one was taken there via ground transport.
WATCH: Scene near where the balloon crashed
Hot air balloon hit by train in Burlington
Now, the City of Burlington Police Department is working with members of The National Traffic Safety Board, Federal Aviation Administration, Canadian National, and the Wisconsin State Patrol to determine what caused the crash.
The Lake Geneva Balloon is the company that operated the balloon. Chief Pilot and manager John C. Trione issued the following statement:
"The facts surrounding last night's balloon accident in Burlington, WI are still emerging. Lake Geneva Balloons is fully committed to safe flying and is fully cooperating with all ongoing investigations. Our hearts go out to all those involved in and touched by this event."
Witness Brian Oneill saw the crash happen. He told TMJ4 News that the hot air balloon struck a building, bounced off of it, and was hit by the moving train.
Oneill said several bystanders rushed over to help the victims.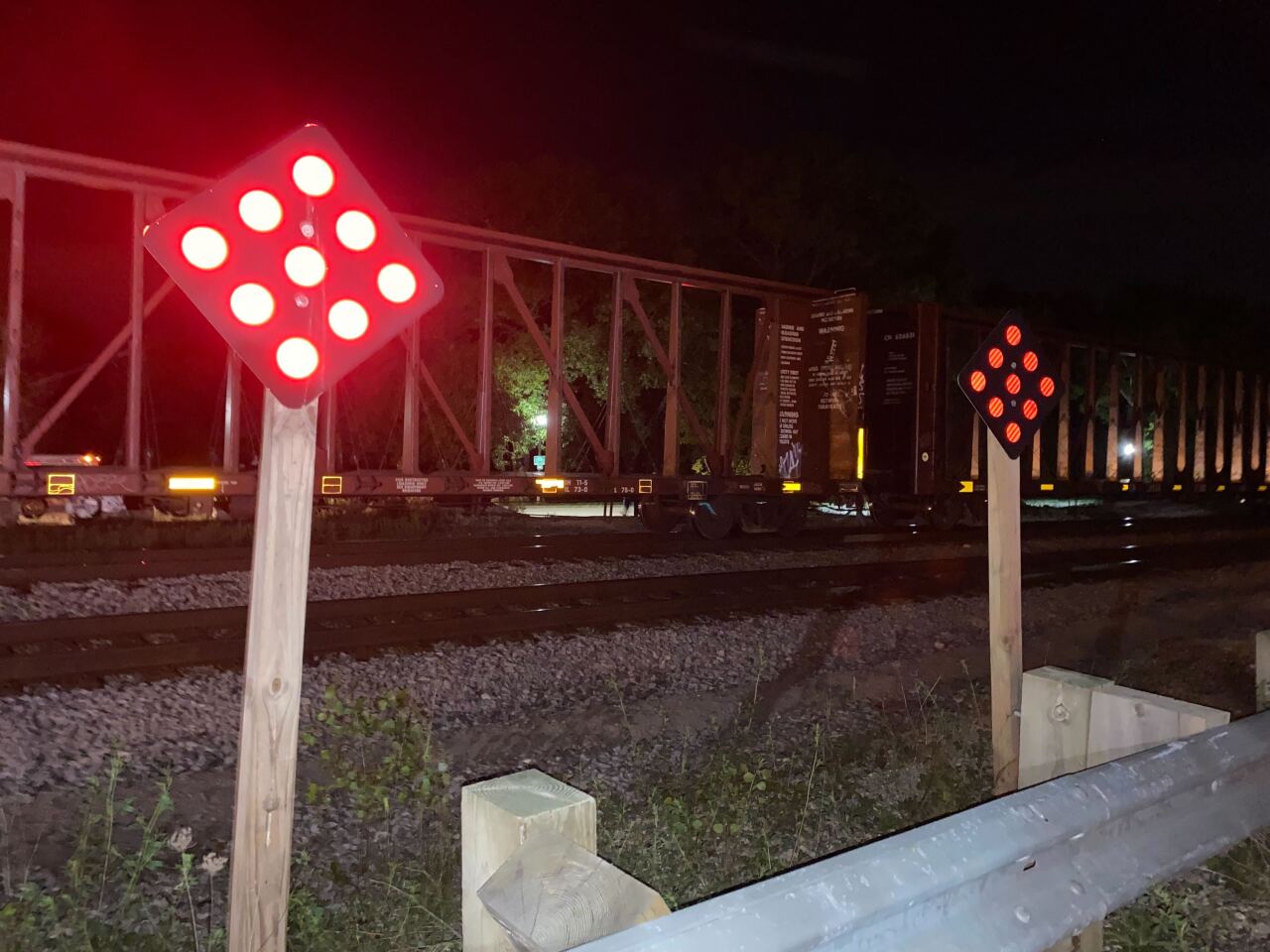 The Burlington Police Department said other witnesses reported seeing the hot air balloon in distress prior to the crash.
The three patients transported to the hospital during Wednesday evening's crash in Burlington have all been released and are recovering. The passenger list for the flight included:
Pilot, 62-year-old Jimmy Winder of Bristol
Passenger, 37-year-old Nikolay Veltchez of Barrington, Illinois
Passenger, 36-year-old Elena Petrova of Arlington Heights, Illinois
According to the Cit of Burlington Police Department, the pilot said while attempting to land the balloon, the gondola touched down and the balloon became entangled with a train. The pilot was the owner of the hot air balloon and affiliated with the Lake Geneva Balloon Company.
Police are continuing to work with the NAA and the National Transportation Safety Board (NTSB). NTBS is the lead investigating agency.
The investigation remains ongoing.
If you saw the incident, or if you have any information as to what happened, contact the Burlington Police Department's detective bureau at 262-342-1104