GREEN BAY (NBC 26) — It doesn't look like much right now, a construction site off of Holmgren Way on Tony Canadeo Run. But soon, the dust and gravel will be diamonds and glitter, home to a form of luxury Green Bay hasn't seen yet.
"It will be like walking into somewhere that isn't maybe in Green Bay," Vicki Fabry said, the President and owner of the new Legacy Hotel, set to open in late fall of 2023. It was her idea, as she wanted to compliment what Titletown has created.
"We don't want it to be luxury, in a way that you would think of stuffy or overbearing," Fabry said. "We want it to be upscale, fun, boutique, and very much a community center."
Fabry is also the owner of the Saranac Glove and the wife of the late John Fabry.
"When we talk legacy, I think we want to honor legacies of a lot of the people who built Green Bay, who built Wisconsin who did a lot of things in the area," Fabry said. "My husband did an amazing thing for the city of Green Bay. I think his parents did. We love this city. We, I believe, have always given back. We want to continue to, we want our children to."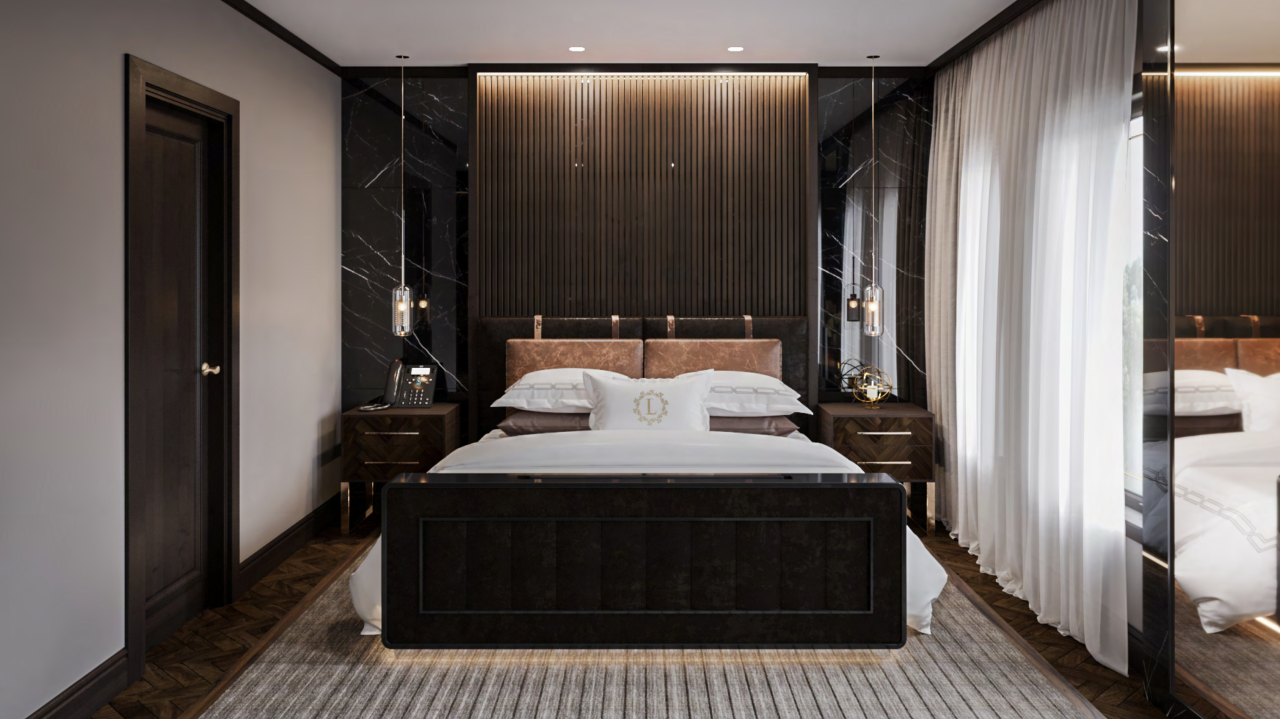 She's not alone in her work. Part of what makes the Legacy Hotel so cool is being able to walk 30 seconds across the street to another attraction that's part of the family.
"It's really going to be a nice, I think natural fit as this area continues to develop," Andrew Fabry said, the son of Vicki, and the founder and President of Badger State Brewing, which shares a lot with the new hotel. It was an easy yes when his mother brought the idea to him.
"We always envisioned it would be a really cool kind of opportunity to create a kind of, a shared open field area, where you could do live events, live music, outdoor stuff when the weather's nice," Andrew said. "And having the hotel property, you know, right on the other side of that is going to be just kind of a natural, thorough way back and forth between the brewery and where people will be staying for the night when they come to Green Bay."
With a unique twist, they're committed to keeping it local.
"Sometimes when you go to a, you know, a bigger chain, hotel or a chain restaurant, you don't see that, you don't have that opportunity," Andrew said.
And giving back to the community that his father and grandparents loved so much.
"To see that spirit of entrepreneurship, you know, carry on within the family in whatever way shape, or form, you know, whether that's hospitality and lodging or whether that's beer and beverages, the whole nine yards, I think that they would be probably as excited, if not more excited than we are," Andrew said.