University of Wisconsin linebacker T.J. Watt announced on Twitter Tuesday morning that he will leave school early and declare for the 2017 NFL Draft.
Watt wrote on Twitter, "Once A Badger, Always A Badger. #OnWisconsin" and included this picture: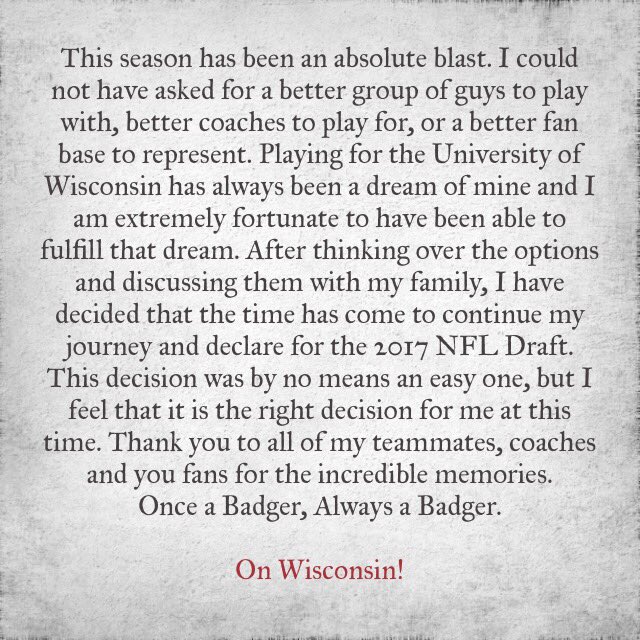 Watt is currently a junior at UW and has played in all 14 games for the Badgers during the 2016 season.
Watt's two older brothers, Derek and J.J., both play in the NFL.
Derek Watt is a fullback for the San Diego Chargers while J.J. Watt is a defensive end for the Houston Texans. J.J. Watt also left UW after his junior season to enter the 2011 NFL Draft.