Photos: Events we'll be talking about in 2018
We can see some of the year's headlines coming
The new year will be full of notable events and there are a few we can already see coming. From sports and politics to blockbuster moments in movies and music, check out our gallery of some of 2018's events that will have the world talking.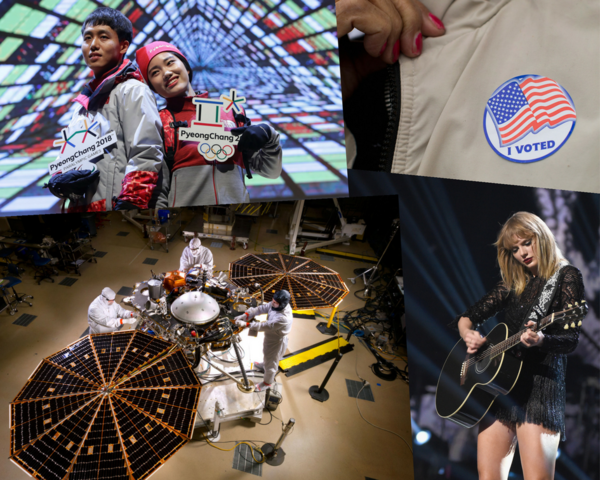 EVENTS TO WATCH FOR IN 2018 — The new year will be full of newsworthy events and there are a few we can already see coming. From sports and politics to blockbuster moments in movies and music, check out our gallery of some of 2018's events that will have the world talking. (Gallery by Clint Davis/Scripps)
BLOCKBUSTER MOVIES — As with any new year, 2018 is full of highly anticipated movies. They include Marvel's Black Panther (Feb. 16); Ready Player One (March 30); Super Troopers 2 (April 20); Avengers: Infinity War (May 4); Solo: A Star Wars Story (May 25); Deadpool 2 (June 1); Incredibles 2 (June 15); Jurassic World: Fallen Kingdom (June 22); Fantastic Beasts 2 (Nov. 16) and Mary Poppins Returns (Dec. 25).
END OF ROBERT MUELLER'S PROBE INTO 2016 ELECTION — It's unclear when FBI Director Robert Mueller will be finished with his investigation into alleged Russian meddling in the 2016 presidential election but it will likely be in 2018. Will any high ranking White House officials be indicted? The world will be watching this story.
Photo by: Alex Wong
75th GOLDEN GLOBE AWARDS (Jan. 7) — The famously tipsy awards show could be extra interesting in the wake of Hollywood's ongoing sexual assault scandal. Host Jimmy Fallon isn't known for rocking the boat but many will be hoping he takes deserved shots at fallen Hollywood icons.
Photo by: Frazer Harrison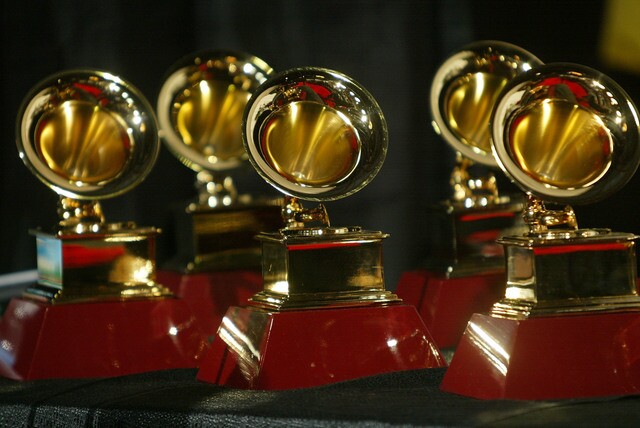 60th GRAMMY AWARDS (Jan. 28) — What will be crowned the best in music from the past year? Ed Sheeran, Kendrick Lamar, Harry Styles and Lorde are all expected to duke it out for honors at the annual ceremony in Los Angeles. Fallen music icons like Tom Petty, Chuck Berry, Fats Domino and Glen Campbell are sure to be honored.
Photo by: Frederick M. Brown
2018 WINTER OLYMPICS (Feb. 9) — The winter games, played in PyeongChang, South Korea, will be closely watched for many reasons, including rising global tensions surrounding the host country's northern neighbor. The games will run from Feb. 9 to Feb. 25.
Photo by: Chung Sung-Jun
JUSTIN TIMBERLAKE RETURNS TO SUPER BOWL HALFTIME SHOW (Feb. 4) — As usual, the Super Bowl will be a global event but it's safe to say all eyes will be on the halftime show, which features Justin Timberlake's first performance at the big game since his infamous 2004 halftime performance with Janet Jackson. Will a reference be made to that performance? The FCC will be watching and waiting.
Photo by: Frank Micelotta
90th ACADEMY AWARDS (March 4) — Will the Oscars be awkward in 2018? After the Academy kicked producer Harvey Weinstein out in the wake of dozens of sexual assault accusations, the entertainment business has been overrun with sordid stories of behind-the-scenes abuse. Expect host Jimmy Kimmel to put the issue front and center in his opening monologue.
Photo by: Christopher Polk
"AMERICAN IDOL" RETURNS TO TV (March 11) — Nearly two years after its final episode aired on Fox, the 2000's cultural icon "American Idol" will return to TV, this time on ABC. The new reboot of the show will see Ryan Seacrest return as host, joined by new judges Katy Perry, Luke Bryan and Lionel Richie.
Photo by: Eric Liebowitz
NASA LAUNCHES MARS INSIGHT LANDER (May 5) — In May 2018, NASA will send its InSight lander to space. The craft is expected to land on Mars in November and drill on the planet in an effort to study the geology of Mars.
Photo by: Patrick H. Corkery
TAYLOR SWIFT'S REPUTATION STADIUM TOUR (May 8) — After her 1989 World Tour broke sales records in 2015, Swift's 2018 stadium tour is expected to be one of the year's biggest musical events. The tour will hit stadiums across the globe, starting on May 8 in Glendale, Arizona.
Photo by: Kevin Winter
2018 FIFA WORLD CUP (June 14) — The 2018 World Cup, set to be played in Russia, will be a bummer for American soccer fans as the United States failed to qualify for the tournament. The event lasts from June 14 to July 15 and sees 32 of the world's best men's soccer teams battling on the pitch.
Photo by: Epsilon
ELO LAUNCHES FIRST AMERICAN TOUR SINCE 1981 (Aug. 2) — Electric Light Orchestra hasn't toured North America in 35 years but that will all change in 2018. Jeff Lynne's legendary band, which was inducted into the Rock & Roll Hall of Fame in 2017, will hit 10 cities across the continent in August.
Photo by: Mike Coppola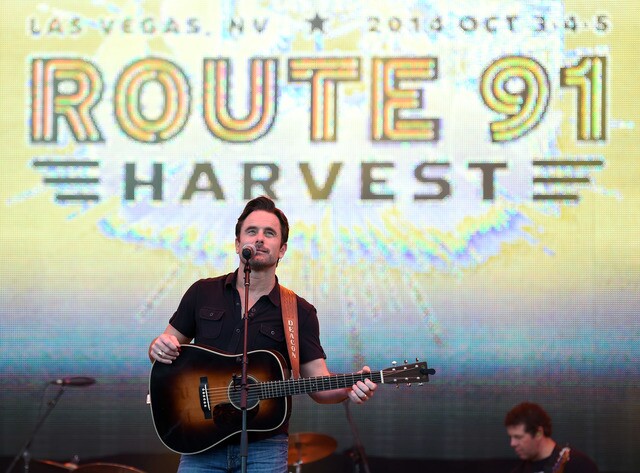 2018 ROUTE 91 HARVEST FESTIVAL (Fall) — No details for next year's annual Las Vegas country music festival have been announced but following the 2017 event, which tragically ended with the deadliest mass shooting in American history, it's safe to say the festival will be more closely watched than ever before.
Photo by: Ethan Miller
WHO'S UP FOR ROCK & ROLL HALL OF FAME INDUCTION? (October) — The new class of musicians up for possible induction in 2018 includes Beck, Dave Matthews Band, DJ Shadow, Jeff Buckley, Liz Phair, Outkast, The Roots, Shania Twain, Sheryl Crow and Snoop Dogg. That means each of their debut albums came out in 1993. Feel old yet?
2018 MID-TERM ELECTIONS (Nov. 6) — The makeup of Congress could change significantly in the 2018 elections. All 435 seats in the House will be up, as well as 33 Senate seats. There will also be 39 state and territorial governorships on the line when ballots are cast.
Photo by: Scott Olson