WASHINGTON — For the first time in more than three years, federal student loan borrowers will be required to pay their monthly student loan bills starting in October.
The pandemic-related pause, which went into effect in March 2020, provided relief to nearly 44 million borrowers by freezing their accounts.
After several extensions by both the Trump and Biden administrations, the pause will finally expire this fall after Congress prohibited the president from extending it another time.
Restarting payments all at once for so many borrowers will be an unprecedented task. Here's what borrowers need to know:
Milwaukee Alderman Khalif J. Rainey issued the following statement:
Younger Americans are already facing an immense uphill challenge in matching, let alone exceeding, the economic achievements of their parents. Well, that challenge is about to become almost insurmountable for untold millions in the U.S.
News that after a 42-month pause, monthly student loan payments will resume starting in October is a horrible gut punch for millions. Also horrible: Interest on federal loans begins accruing again starting this month (September 2023)!

The cost of living has gone up since 2020, and inflation has significantly affected everything we need to pay for in our lives. Some loan holders have new health challenges affecting their finances, some may have lost jobs or downsized since 2020, and others may have taken on new debt or expanded their family.

Since 1980, the cost of four-year public and four-year private college in the U.S. has tripled, and with it, the student debt burden here and across the country has skyrocketed. Earning a college degree should not deprive a person of a better life because of a mountain of lifelong student debt.

When will we truly come to grips with the fact that student debt is killing the American dream?
---
No student loan forgiveness: 3 things experts say to do now
People react as word breaks there will be no student loan forgiveness; 3 things experts say to do now
By Rebecca Klopf, Jun 30, 2023
A ruling from the U.S. Supreme Court stopped President Biden from canceling billions of dollars in student loan debt. That means 40 million Americans will not see any relief from their federal student loans.
As word broke that the Supreme Court banned the student loan forgiveness plan, people around Milwaukee reacted.
"It is not good, not good," said Asha Bennett, who has thousands of dollars in student loans.
"Well dang, I guess I have to go take some more orders so I can pay for it," said Marty Scalen, who has a student loan and is currently working as a delivery driver.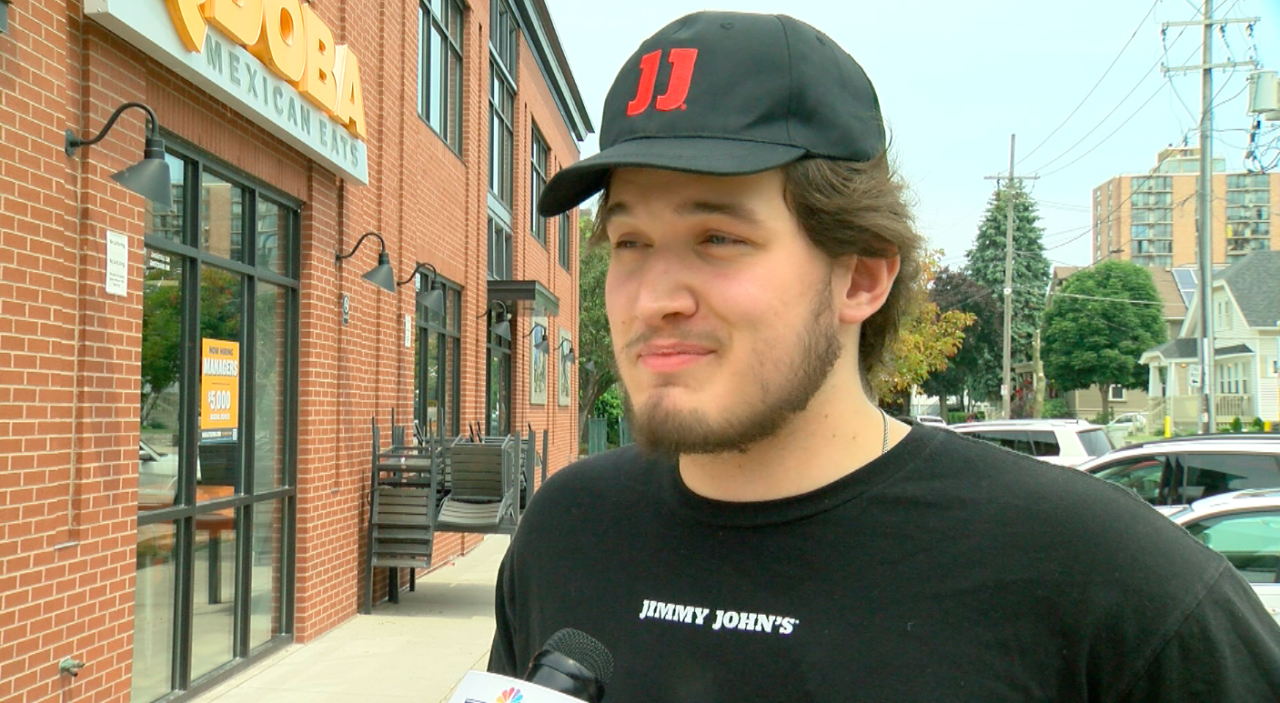 Under President Biden's student loan forgiveness plan, people could qualify for up to $20,000 in loan forgiveness. The White House says 90 percent of those affected are people who make $75,000 a year or less. Bennett says it would have made a big difference for her as she struggles to pay back her loans 10 years after graduating college.
"A lot of people who may not have a loan might not know it is not a negotiation, it is income-driven. Which is based on your W2 or 10-99," said Bennett. "It is not really a consideration of gross versus net, so it can be crippling."
She isn't alone, according to the University of Wisconsin Madison professor Nick Hillman. He says U.S. Department of Education data shows 685,000 of the 700,000 borrowers who have a student loan in Wisconsin would have benefited from the forgiveness if it went through. The U.S. Department of Education says the repayment process will start on Sept. 1 and the first payments will be due in October.
"I do know that about $150 or so is about the median amount of monthly bills, student loan debt that people owe. So in the State of Wisconsin that's around about the sort of budgetary impact on people's wallets. And so, of course, that varies a lot," said Hillman.
Bennett says she tried to pay down a lot of her loan after college, but with all the interest she still owes thousands of dollars. She says she will just keep chipping away at it.
"You are just paying the interest. It's not good. That's all I can say. I am going to do what I agreed to and what it is documented that I am going to do," said Bennett.
Hillman says if you have student loans there are three things to do right now. First, start preparing to make that first loan repayment possibly by putting money aside. Second, contact your loan servicer to make sure they have your up-to-date contact information like your address and phone number. Third, talk to the servicer as well about your repayment options. You may be able to qualify for a different monthly payment.