GREEN BAY (NBC 26) — On Sunday afternoon, many people came out to St. Brendan's Inn in Green Bay to participate in St. Baldrick's, a head shaving fundraiser event to help raise money for childhood cancer research.
The event returned in-person for the first time since the pandemic began.
One by one, volunteers shaved off their hair.
One of those brave participants was 15-year-old Tori Liebergen of Suamico.
"I just wanted to help people," Tori said. "It makes me feel proud that I did it."
Before the event, her hair reached near her ribs.
The teenager said shaving it off was symbolic in order to be there for the children going through chemotherapy and radiation.
"I'm very proud of her, she amazes me. I teared up, it was hard to watch, but she made me proud," said Tori's mother, Sheri Liebergen.
Tori's brother who is pictured below with blue hair also went bald.
Another man participating in the event decided to sit in the barber's chair because of his own personal experiences.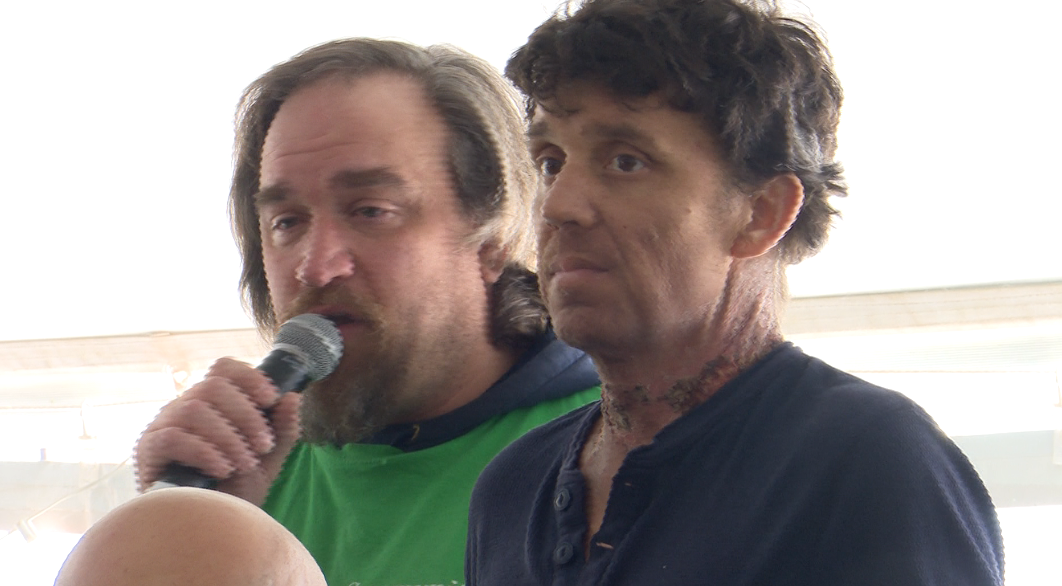 "You can see the chemotherapy burns in my neck or the radiation burns," said Christopher Krohn, of Green Bay.
Krohn is currently battling cancer and said he wanted to do what he could to help.
"I was diagnosed with head and neck cancer late last year. I thought, 'Man, if I'm going through this, it's such hell. I can't imagine what a small kid is going through or their family.' Couldn't think of a better cause," Krohn said.
Since this event began in Green Bay 16 years ago, organizers say locally they've raised over a million dollars for the organization.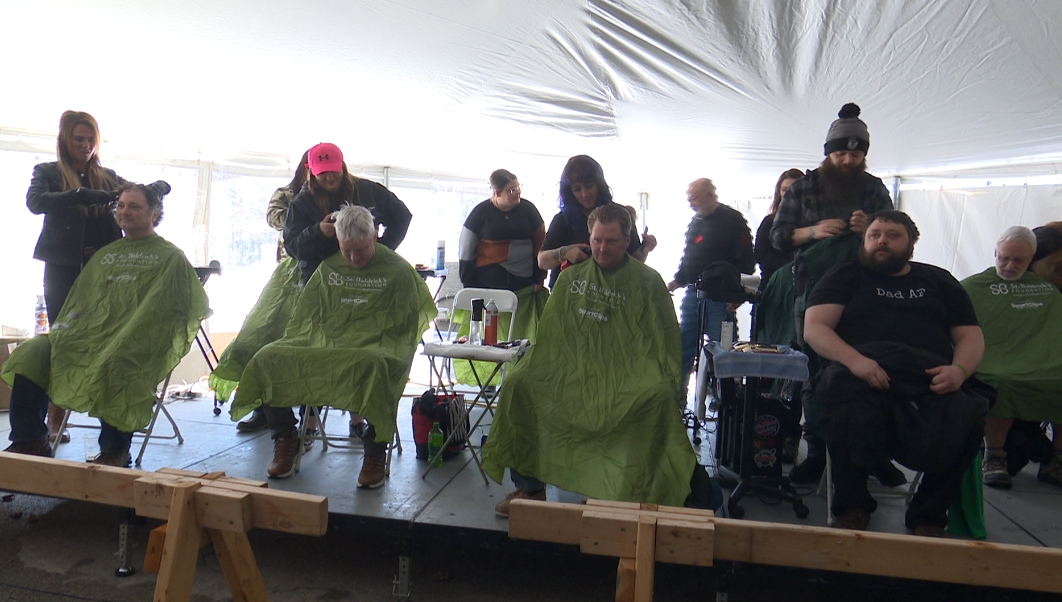 Below are more photos from the event: