ASHWAUBENON (NBC 26) — As part of the Packers organization's Salute to Service efforts, Saturday morning they hosted it's 4th annual flag football tournament honoring our five branches of the military.
The tournament took place at the football field at Titletown with each branch of the military having their own team.
The winning team would receive a $2,500 donation from the Packers for the branch's morale fund.
The runner-up team will receive $1,500 and third through fifth would receive a $500 donation.
The donations are possible through the NFL's 2021 Salute to Service team program grant through the NFL foundation.
"Our support for our military, we can't do enough to show enough our appreciation for the sacrifices that they make for us and to be able to have the freedoms that we have to be able to play football on Sundays over in Lambeau Field and to have fans in our stands. It's all because of the sacrifices that these servicemen and servicewomen make for our country," said Ryan Fencl, Packers Football Outreach Specialist.
Before the tournament began they had a flag presentation honoring Gold Star families who have lost a loved one while serving in the military or as a result of their service.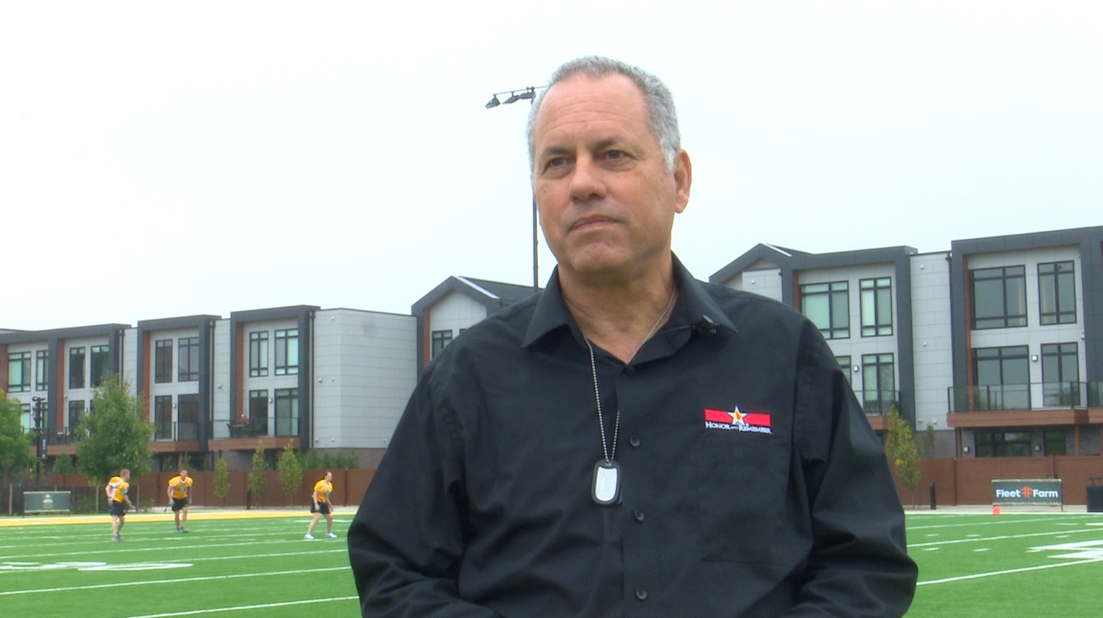 George Lutz a Gold Star father and the designer of the Honor and Remember flag took the opportunity to share some words about his son, George Anthony Lutz II (Tony) who was just 25-years-old when he died serving in Iraq.
"When my son came up to me and said 'dad I joined the army.' I said, there's a war going on and you can get hurt. And he said 'Well, I know but I have this skill and talent and I can make a difference and we're needed'. Very selfless statement.I gave him a hug, told him I loved him and I said 'keep your head down, be careful' But he didn't get to come home. He served his country to the full measure," Lutz said.
Leaving so soon, Tony left his young legacy behind.
"He had two children who at the time of his death were three months old and three years old. When he was deployed in '05 in November, it was his first deployment but six weeks later he was killed. It was an opportunity to perform his function," Lutz said.
Through the years following his son's deah, the grieving father wanted a way to publicly honor and remember every American fallen service member.
He soon became the creator of the Honor and Remember flag, a flag that is now a national symbol of remembrance.
"Because someone else's son and daughter is dying for your country so yours doesn't have to. The least we should be is appreciative, is thankful," Lutz said.
If you want to learn more about the flag you can text the word "flag" to 7177 to get more details about what each icon symbolizes.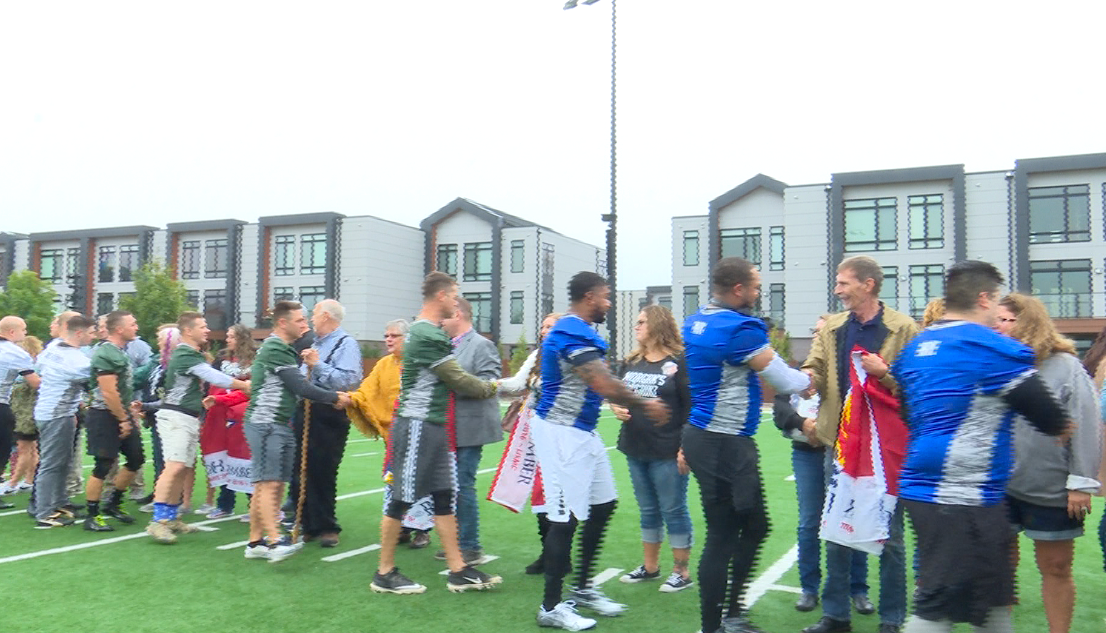 On behalf of NBC 26 we remember our fallen and thank everyone in the military for their service.