DENMARK (NBC 26) — Despite Saturday's rainy weather, some people spent the day outside to honor our local veterans in a special way.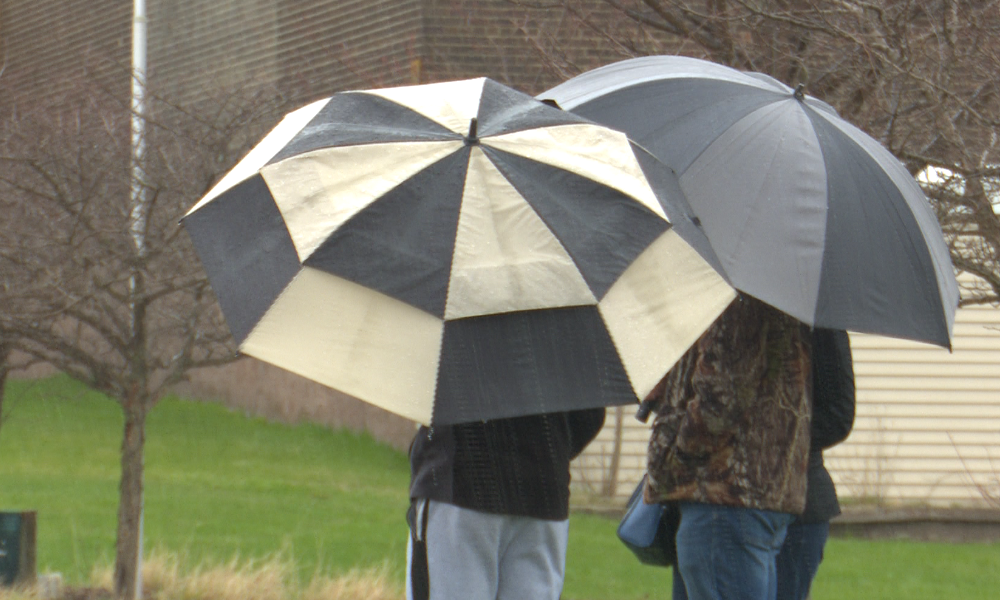 Every year on May 1, Loyalty Dayis celebrated in the United States.
"It's essentially a celebration of the ideals that we have in our country. The ideals in terms of our freedoms, our democracy. Freedoms like freedom of speech, life, liberty and pursuit of happiness," said Major General Daniel R. Ammerman, the parade Grand Marshall.
Every year, a Veterans of Foreign Wars (VFW) post from Wisconsin gets chosen to host a parade for Loyalty day and this year Denmark was chosen to host it.
"The state commander chose us because of all the community service we do. What we do for other veterans and the support that we have for our community," said Richard Verheyen, VFW Post 6705 Commander.
Verheyen said it's their commitment to service and to the community that he believes was the reason his community was chosen to host festivities this year.
"To be honest it gives me goosebumps. It brings me back to a time that I think of fellow friends I know that have fallen doing their duties," Verheyen said.
And those veterans were certainly not forgotten as parade goers saluted our past, present, and fallen veterans.
"I've had a chance to talk with quite a few of the veterans here. Sometimes you connect because you were in the same place at the same time. Some served before me and have a lot of gratitude for their service. We have some korean war veterans, vietnam war veterans," Ammerman said.
Alongside the parade route filled family members and loved ones showing their support to all who have done the ultimate sacrifice.
"It's essential because you can't serve without the support of your family. Often when you're deployed and you're in harms way its your wife or your husband whose taking care of the family and doing all those things. And basically carrying the whole weight of all the family responsibilities at home," Ammerman said.
And despite the rain that came down in the parade, there was still a great turnout of supporters.
Below are more pictures from the parade: