GREEN BAY, Wis. (NBC 26) -- As some counties and cities across the United States debate reissuing masking requirements, some locals are using their own judgement.
"Life is about taking risks and also balancing those risks with some sort of safety," Ashwaubenon resident Adam Steeber said.
RELATED STORIES

"Wherever I am, I really try to wear a mask," De Pere's Tony Vicario said.
To mask or not to mask? That's the question some are asking once again, as COVID cases rise statewide.
"I'm trying to follow CDC guidelines," Vicario said. "You can't beat science, especially good science."
According to the DHS, Wisconsin's seven-day average of confirmed coronavirus cases is at its highest level since May. And this weekend, Los Angeles County restored its indoor mask requirement. But locals like Vicario never stopped wearing one.
"When you're indoors, where a mask," he said. "So I've been doing that, whether I'm at Costco or Barnes & Noble."
The CDC reports the COVID Delta variant is responsible for most new cases in the U.S. And statewide, the strain is now responsible for over 100 cases. It concerns Vicario, who wears his mask in almost every situation.
"After six, seven months, [people] who have had both shots are starting to get sick again and I'm trying to stay away from that," Vicario said.
The Delta strain makes up nearly two percent of Northeast Wisconsin's variant cases. It doesn't worry Steeber.
"The world's always gonna change," Steeber said. "What are you going to do? Like cower in your home every time the flu seasons come around?"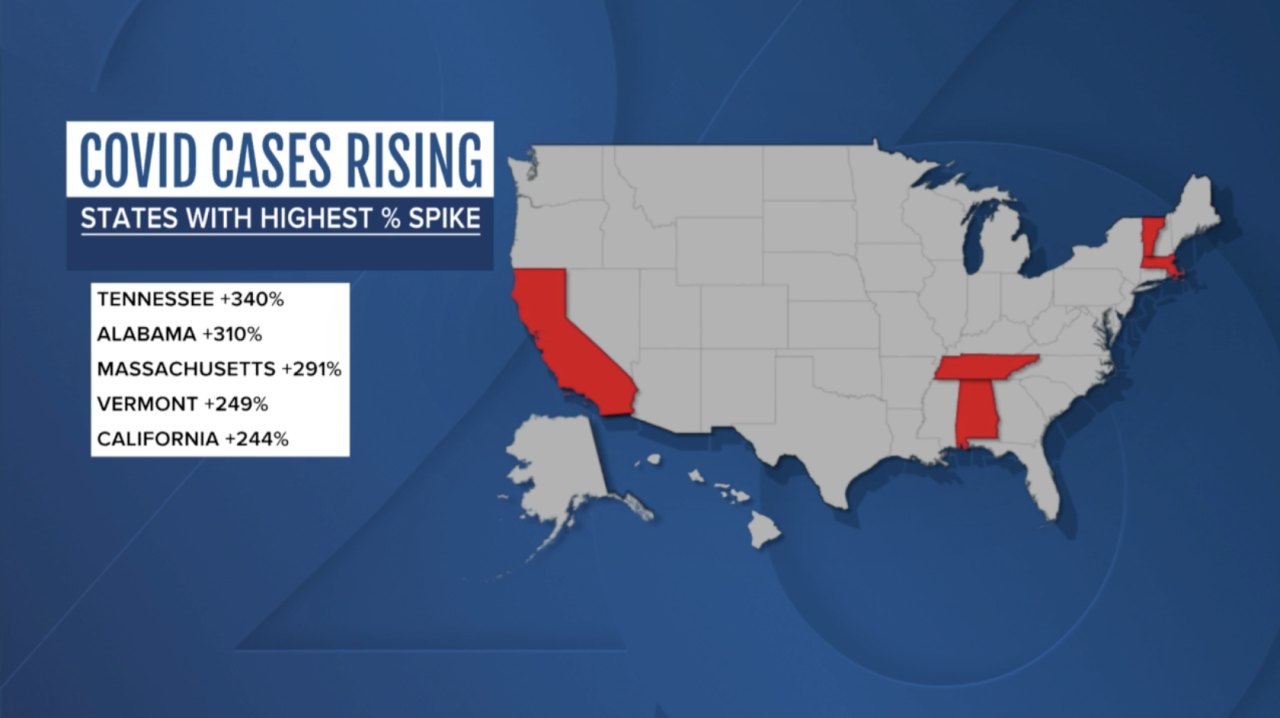 Steeber says he only wears a face covering if a store requires it, or when it makes someone feel comfortable.
"If I'm walking down the street and there's no law that says I need to wear a mask, than I'm not gonna wear a mask," he said.
He believes the Delta variant is important to track. But still, Steeber prefers the choice to mask or not to mask.
"Let the Delta variant ravage a person's family and let that influence their decisions, not some agenda," he said.