GREEN BAY (NBC 26) — On Saturday families got into the Halloween spirit a few weeks early.
Fall Fest took place on Broadway in Downtown Green Bay.
With little ones and even the adults dressing up, children had their candy bags ready and trick-or-treated at local businesses.
Below are several pictures NBC 26 captured of families having fun and dressing up: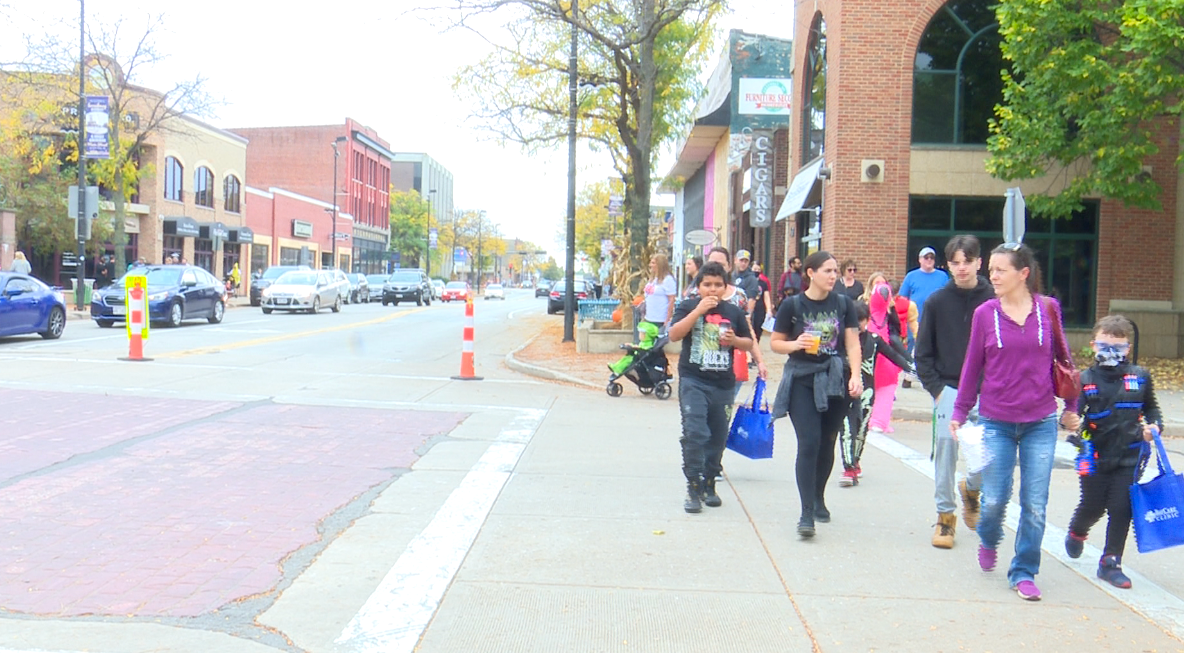 Families were also able to paint pumpkins among other fall activities.
One child shares what he dressed up as.
"I'm a Fortnite character," said Malik, an eight year old boy from Green Bay.
His mom came out to with his two sisters for some family fun time adventures.
"They love to go trick treating and we wanted to do this event they do every year. October is my favorite time of the year, so I usually just go all out," said Markia Graham.
Fall Fest also provided horse-drawn carriage rides for the entire family.