MENOMINEE, MI. (NBC 26) — Across Wisconsin and Michigan officials are doing what they can to help save lake sturgeon.
"Lake sturgeon are a state listed threatened species in Michigan and historically their numbers were much higher. Today they are about one percent of what they used to be," said Jennifer Johnson, a fishery biologist with the Michigan Department of Natural Resources.
Before the construction of the Menominee Dam and several other dams on the Menominee River, lake sturgeon were able to migrate upstream from Green Bay to spawn.
All these years later their access is still cut short.
Johnson said the 'Sturgeon Passage Project' is meant to help save the sturgeon. They begin by capturing the lake sturgeon they do have.
Learn more about the project below:

Sturgeon Passage Project on the Menominee River from River Alliance of Wisconsin on Vimeo.
"We transfer them up two dams to have them access a lot more spawning habitat and also their babies have a lot more rearing habitat," Johnson said.
By doing so, they're helping sturgeon reach their spawning grounds.
"Right now we're inside the Menominee dam and we're standing inside what is called the sorting tank and this is where the hopper spills over and puts the water into here and this is where we sort out all the fish between the lake sturgeon and other species of fish," Johnson said.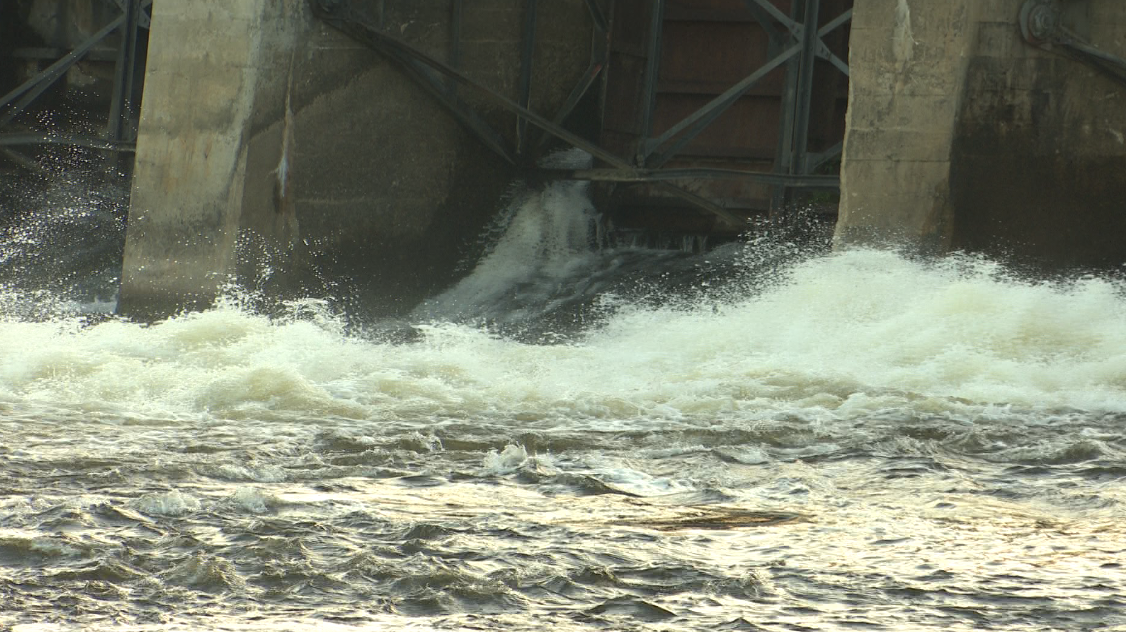 Johnson said they've been doing this for years and it is helping save the fish.
"It's been overall success. We have understudies that have shown our efforts that they are going up there, passing their genetics to the next generation of lake sturgeon," Johnson said.
Members of the public were able to get a first hand look at this project, touring the facilities used to make this happen.
A representative with the River Alliance of Wisconsin said it is an honor to help save such a historic fish.
"The sturgeon is such a special species. It is a sacred animal to many of the tribal nations in the area so it's important for us to be part of this project," said Allison Werner, River Alliance of Wisconsin.