SHEBOYGAN (NBC 26) — Crews from the Sheboygan Fire Department forced their way into an apartment after careless use of smoking material caused a fire.
At 6:20 a.m., the Sheboygan Fire Department released they received a report of fire alarms sounding and smoke filling an apartment building in the 2300 block of Hillshire Drive.
When crews arrived, an active fire that had started on a second-story porch had spread to the interior of the building. Firefighters had to force the apartment door open to gain access, authorities reported.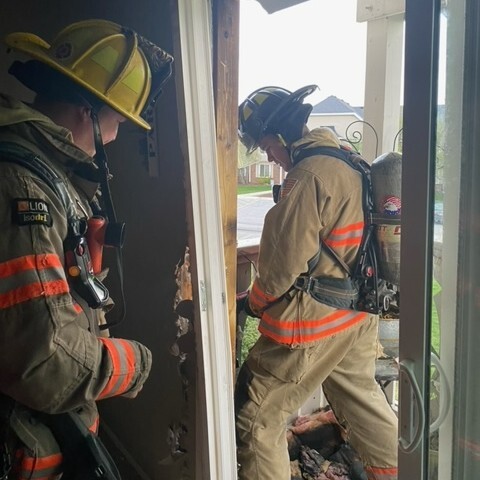 After entry, the fire, which had spread into the walls, was able to be extinguished. Additional crews on scene searched connecting apartments to ensure all occupants had evacuated safely.
There were no injuries reported. It is estimated the fire caused $15,000 worth of damages.
The Sheboygan Fire Department released a message following the fire,
The Sheboygan Fire Department would like to remind the public that working fire alarm systems provide early notification in the event of a fire, and occupants should evacuate when a fire alarm is sounding.

It is important to remember that all smoking materials should be completely extinguished after use and disposed of in an appropriate container.