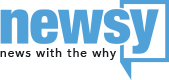 nbc26.com
National News Partner
The Risk Of Violence Between Israelis And Palestinians Is All Too Real
President Donald Trump has called peace between Israelis and Palestinians "the ultimate deal." But recent news from his administration seems to push that deal further away and risks alienating one side.
The Arab League united behind Palestinian leaders after news Trump may recognize Jerusalem as Israel's capital city. That could lead Trump to move the U.S. Embassy in Israel from Tel Aviv to Jerusalem — something he promised to do during the campaign.
But that move presents a problem: Palestinians also claim Jerusalem as the capital of what they hope will be their own sovereign state. Arab leaders warn recognizing Jerusalem as Israel's capital — and only Israel's capital — would engulf the region in violence.
That's also what Hamas said; Hamas being the Palestinian political party and militant group born out of the first Palestinian uprising against Israel's occupation of the West Bank and Gaza Strip.
Those uprisings, one in the late 1980s and another in the early 2000s, are known as "intifadas." Both intifadas turned deadly, but the second was worse — roughly 4,000 people died.
SEE MORE: Lebanon's Saad Al-Hariri Stays On As Prime Minister – For Now
And so you get an idea of how delicate Israeli-Palestinian relations can be, there's this: The second, more deadly intifada started when an Israeli politician visited the Al-Aqsa Mosque in east Jerusalem.
---
Trending stories at Newsy.com