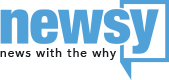 nbc26.com
National News Partner
Argentina Calls Off Rescue Mission In Search For Missing Sub
Argentina is giving up its rescue mission for the 44 crew members of a submarine that went missing at sea.
The search for the ARA San Juan is still ongoing, but officials say they don't expect to find any survivors from the vessel at this point. The sub, which had a 10-day air supply on board, disappeared 15 days ago.
SEE MORE: Argentina Thinks Missing Submarine Made 7 Failed Calls To Base
The missing sub reported technical problems on Nov. 15 while patrolling the Atlantic Ocean. An explosion was later detected near where the San Juan was last heard from.
The search mission for the San Juan has involved 4,000 personnel from around a dozen nations.
---
Trending stories at Newsy.com